I finally managed to see my adviser at university on Friday afternoon, after having gone all the way there both on Tuesday and Thursday, only to be told that she was too busy to see anyone without an appointment (which is when I began to question the method behind her 'don't make an appointment, just show up' email ...). I had to make an appointment for Friday, but it meant I didn't have to get up and leave the house until 11am. Afterwards, I met Natalie in the city centre to help her pick out (sex) pants for her to take to London. We went for lunch at Monster Mash in the west end -- apparently, it's shit hot, but I wasn't overly impressed. It was supposed to be British-themed, yet we were stuck in a booth, which made it feel American, but also made it feel shite because I wanted to sit upstairs at the window and watch the beautiful, rich people walk past, and instead we were carted straight to the back of the restaurant. I was boring and ordered macaroni, since I wasn't in the mood for their trademark sausage and mash combination. Tried some of Natzy's black pudding mash, though, which was disturbingly good. Went to Fopp, I had to hold back the tears, since they had a sale on and I couldn't afford to buy anything, and then we went to Offshore to spy on the hot baristas again. Yay.

Saturday, I stayed home all day and watched some films, and Laura came over briefly on Saturday night; she left at about 10.30 so she could get to bed early and be up in time to go airsofting this morning. However, that fell through, so I met her for coffee and to 'help her' walk her dog this afternoon. I'm not good with dogs, but I took it for a stroll, anyway (or rather, it took me). Deceptively strong animal, for being small and relatively thin. She's a barrel of laughs, though.

Tomorrow, I'm going shopping -- fuck it. I need to.

(Edit: forgot to say ... doesn't Laura's bag remind you of a Louis Vuitton? Not that I can think of any fashion heads who read this, except you, Paul, possibly. It just screams Vuitton. Except that in reality it was purchased from Paperchase for £25.)




A view from Balloch Park. (For those who live outside the area, obv.) The weather is, unsurprisingly, not fantastic, but I thought it was nice.



What we thought might be, at a glance, a magic mushroom, but obviously they do not look any different to regular mushrooms and this is quite clearly a toadstool. But hehe, it looks almost like a cartoon mushroom. Like something from Super Mario Bros.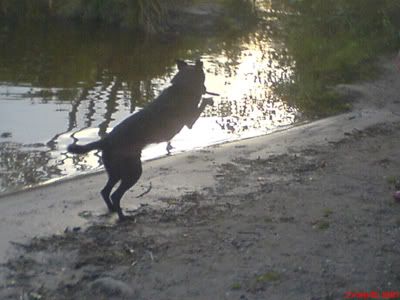 Laura's dog, Maxie, in action.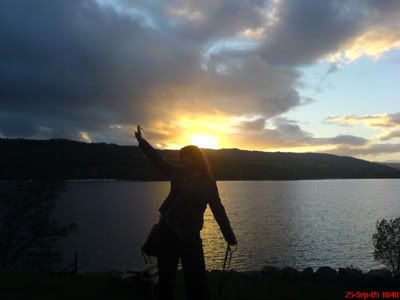 Fucking hilarious. (Note the ciggy.)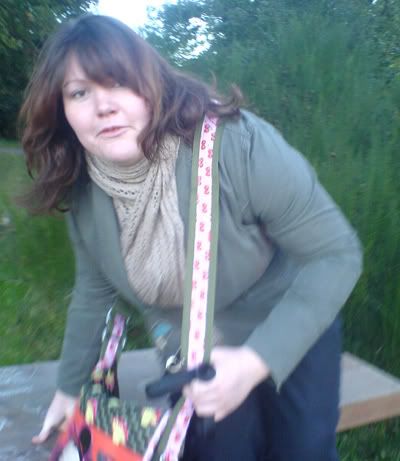 Laura. Hehe.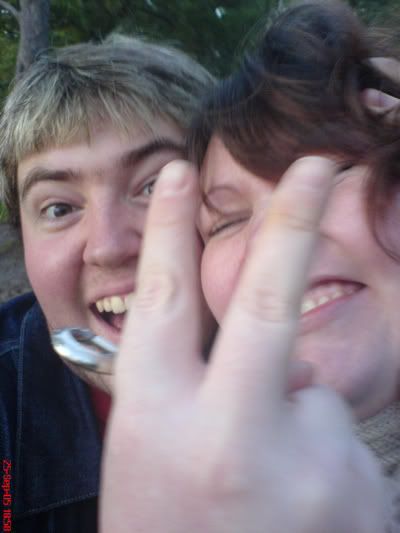 Very attractive, indeed.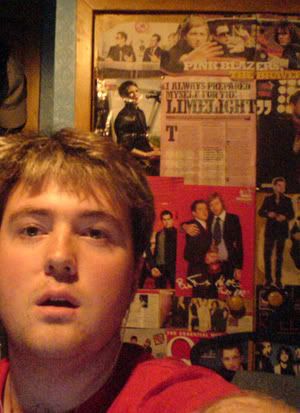 Me. Right now. With my lovely collection of Brandon/Killers cutouts behind me.