I finally cleaned and organised my desk.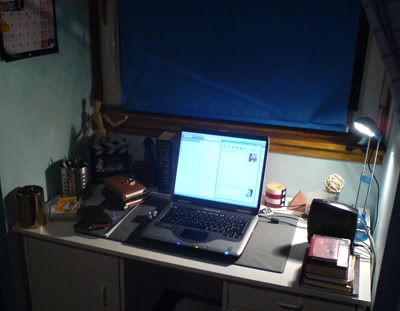 I should really have taken a 'before' photo. It was horrific. Nice and organised, now. Yay. Plus, I got this beautiful new Hermès diary today. *Orgasms*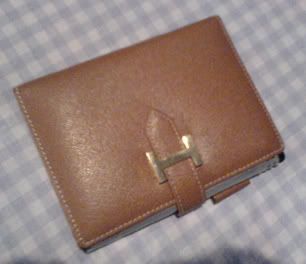 But my calendar has met the wrath of the Scottish weather, and its location next to the window has proven a mistake ..."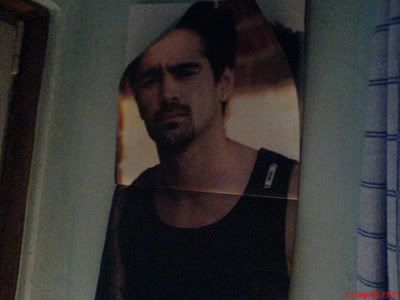 It appears to be permanently curled at the edges.



Went with Laura this afternoon to see Michelle and Gavin's new flat. It's in the same building as Natalie's last flat, so I had already prepared myself for the cat piss smell in the elevator, and Laura had brought a room deodoriser with her, just in case. It wasn't too bad, though. Their new flat is gorgeous. They haven't finished decorating yet, but it looks lovely. Michelle has a new kitten called Tigger (aww). I fucking hate cats, but this little guy is cute, and fluffy, and very quiet. I like him.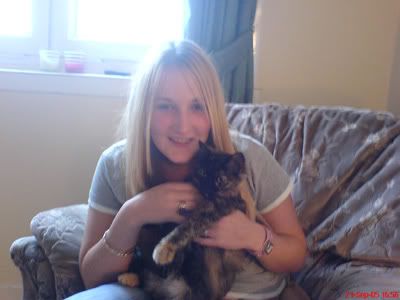 (Vikki with Shelle's pussy.)




Edit: I'm officially more jealous than I can ever remember being, and more so than I am comfortable being. Just had a text from Natalie. She's just been scraped off the barrier by security at the front of the Babyshambles gig in Greenock, SHAKEN HANDS WITH PETE DOHERTY and been whisked off to the aftershow party. Fuck, fuck, fuck. Why didn't I go to this? I'm sure there was a reason.